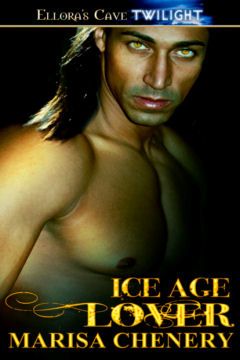 The fourth Werewolf Sentinels book, Ice Age Lover, released today at Ellora's Cave. You can find at their website at the link below.
http://www.ellorascave.com/ice-age-lover.html
Blurb:
Book four in the Werewolf Sentinels series.
Dumped and abandoned on her trip to Alaska by her now ex-boyfriend, Jaren finds herself stranded with nowhere to go and no money. But a sexy knight in shining armor appears, and like any good hero, rescues her. And she repays him by getting drunk and riding him like her favorite amusement park ride. Well done.
Kajakti was more than pleased to find his mate. But when what he thought was an erotic dream turns out to be reality, he has no idea how to break it to Jaren that she made them mates while seducing him in his sleep. And the topper is she doesn't even know he's a werewolf. A fine mess indeed.
As Kajakti prepares to reveal all to the woman he loves, the dark wolves make a new move that could shift the balance in the war against them and put the sentinels at risk. Kajakti gets the first taste of it, which threatens not only him, but his unturned mate.